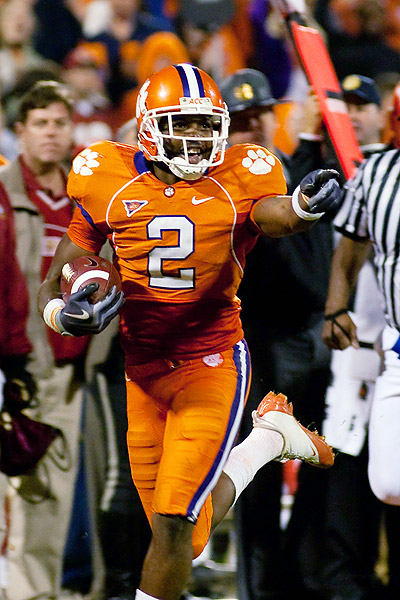 QB / RB / WR / TE / OT / OG / C / DE / DT / OLB / ILB / CB / FS / SS

DeAndre McDaniel
Experience:
Senior |
School:
Clemson
Height:
6-1 |
Weight:
215 lbs.
Projection:
Round 1-2
Strengths:
Good size and bulk. Physical safety. Excellent long speed. Gets into the right position. Diagnoses and reads plays. Attacks the ball at its highest point. Great hands. Hard hitter. Has experience at linebacker.
Weaknesses:
Didn't seem like safety was his natural position this season. Can take bad angles. Can't cover the sidelines.
2010 Stats:
63 Tackles, 5.5 TFL, 4 INT, 4 PBU.