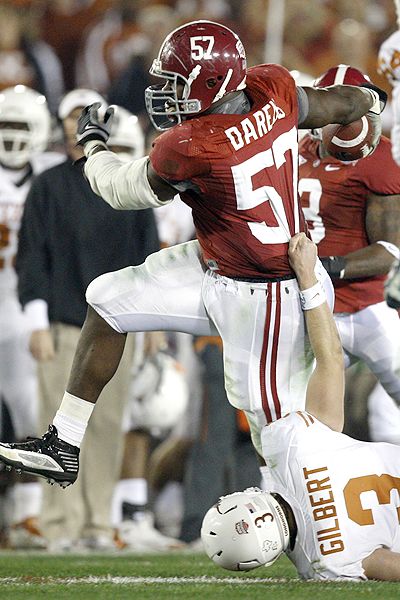 QB / RB / WR / TE / OT / OG / C / DE / DT / OLB / ILB / CB / FS / SS

Marcell Dareus*
Experience:
Junior |
School:
Alabama
Height:
6-4 |
Weight:
306 lbs.
Projection:
Top 10
Strengths:
Very athletic. Gets off of the ball quickly and anticipates the snap well; Successful at penetrating and getting in the backfield. Able to control at the line of scrimmage. Great run stopper. Outstanding pass rusher. Can be a defensive tackle in a 4-3 defense.
Weaknesses:
Not a lot of starting experience overall. Should try to stay consistent. Not a speed rusher. Doesn't put up dominating stats.
2010 Stats:
30 Tackles, 9 TFL, 3.5 Sacks, 4 PBU.