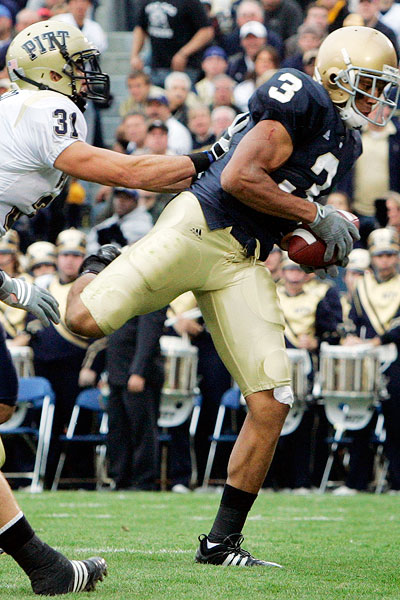 QB / RB / WR / TE / OT / OG / C / DE / DT / OLB / ILB / CB / FS / SS

Michael Floyd*
Experience:
Junior |
School:
Notre Dame
Height:
6-3 |
Weight:
227 lbs.
Projection:
Round 1-2
Strengths:
Good bulk for a wide out. Ability to make plays all over the field; Good speed. Can get to the next level. Great body control. Avoids body catches. Runs pro routes. Can be a deep threat. Shows good awareness.
Weaknesses:
Durability concerns; Needs to be consistent. Could be more effective in the red zone. Not a true possession receiver. Route running needs improvement
2010 Stats:
73 Receptions, 916 Receiving Yards, 10 TD.