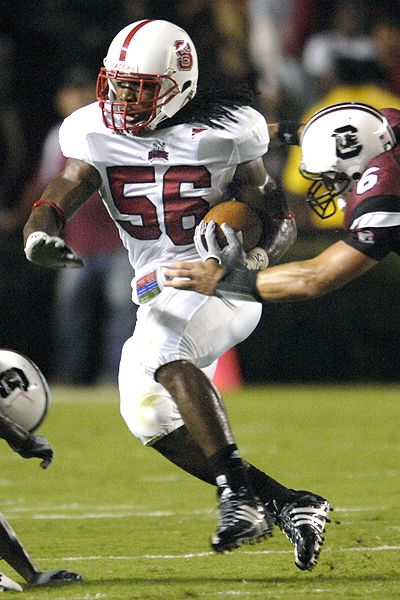 QB / RB / WR / TE / OT / OG / C / DE / DT / OLB / ILB / CB / FS / SS

Nate Irving
Experience:
Senior |
School:
NC State
Height:
6-1 |
Weight:
235 lbs.
Projection:
Round 3-4
Strengths:
Good sized linebacker. Very instinctive and intelligent. Closes nicely and makes most tackles. Makes plays all over the field. Does a good job of shedding blocks. Great work ethic. Tough player and athlete. Leader on and off the field.
Weaknesses:
Not explosive. Lack of speed may affect his range. Not as strong as he could be. Still suffering from the effects of his horrific car accident.
2010 Stats:
88 Tackles, 20.5 TFL, 6 Sacks, 2 Forced Fumbles, Fumble Recovery 5 PBU.